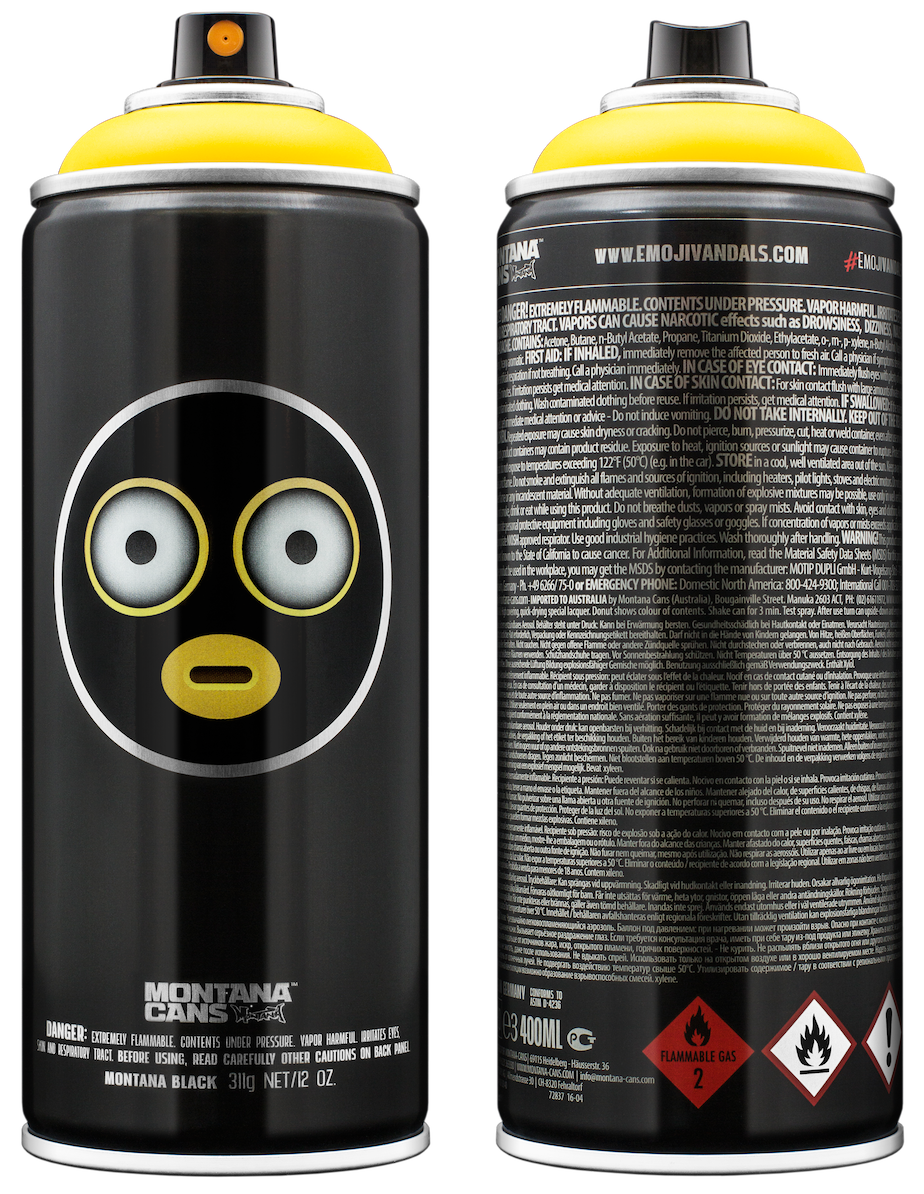 EMOJI­VANDALS –Some of them went crazy
To give modern vandals the vocabulary they need, we have created the Montana EmojiVandals. This exclusive set of characters allows proper communication within the graffiti scene of 2016. The appropriate symbols for those every-day vandal needs are now available, fully digital and so very convenient.
Forgot the bolt cutter? No big deal. On the way to to yard and in the mood for company? We've got you covered. Need your mates to grab some cans? No worries! And to bring movement to the game all VandalEmoji are available as fully animated and beautifully looped gifs!
The Montana VandalEmoji set covers everything a vandal requires to communicate with style and without words – so don't waste any more time and grab your EmojiVandals today!
We have also produced a limited run of VandalEmoji Cans that will be available at local retailers and also randomly dropped into our boxes. This is nuts!
MAKING-OF –
EMOJI­VANDALS MURALBerlin/Moritzplatz